If you are part of a multinational organization, working around the clock across time zones, you may benefit from a joint view of events, displayed in your own time zone! The BindTuning Calendar creates an all-up view of different SharePoint Calendars, with color coded categorization and notifications to help users stay on top of things, all of this while adjusting automatically to users' system's time zones
Now, when accessing that all-up view of events, if you work in a different time zone than that your company's headquarters, you may create events on SharePoint Calendar for a specific date and time and see them being displayed on the BindTuning Calendar Web Part for a completely different time.
Worry not! This happens because your SharePoint Site has been created in your HQ's time zone, and not in yours. In this case, you need to pay attention when adding an event to your SharePoint Calendar, as you will be creating the event on the time zone of the site and not in your own time zone.
Tip! To check your site's time zone, go to Site Information -> View all site settings. Under Site Administration -> Regional settings you can see the first option is Time Zone.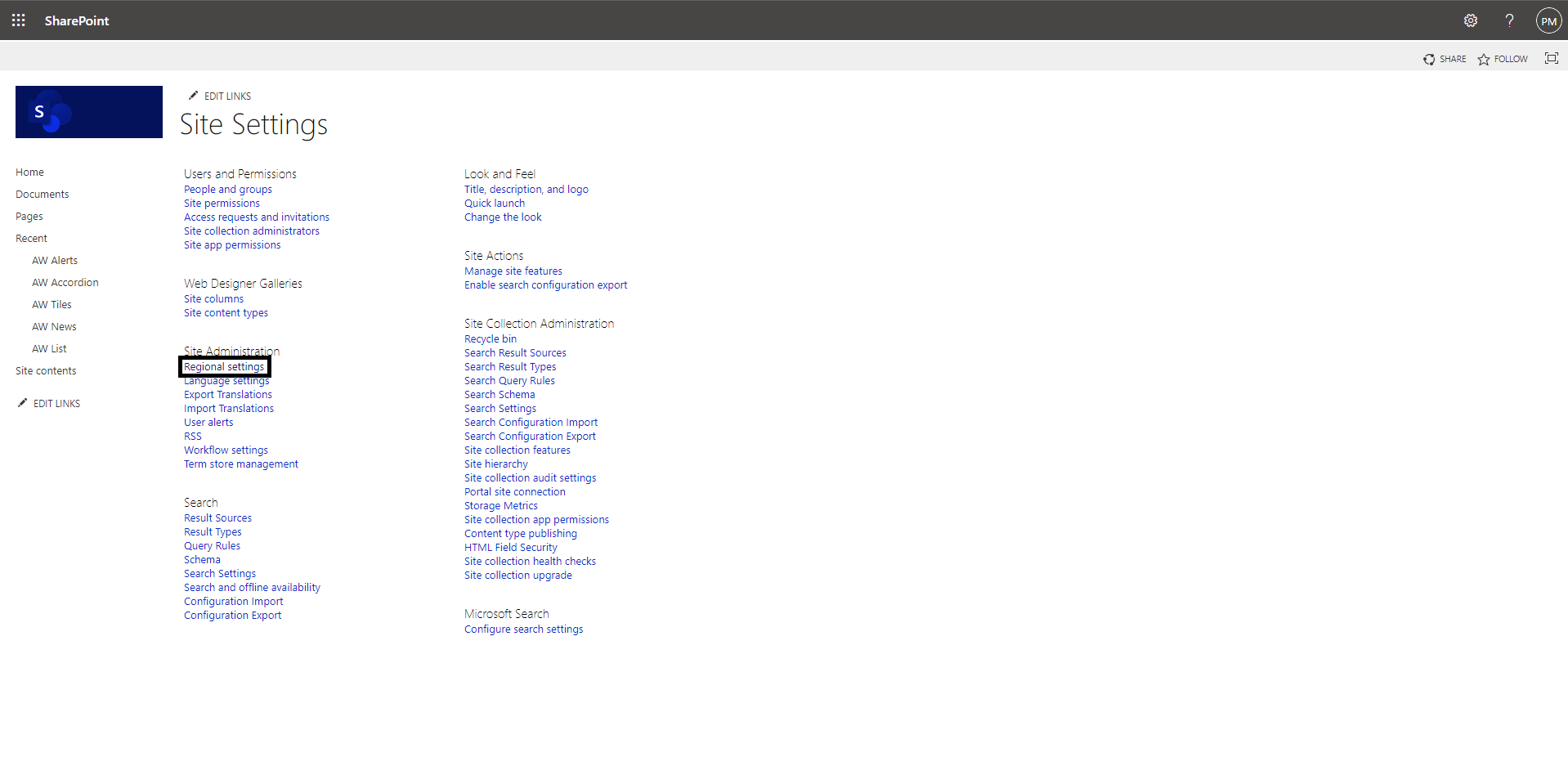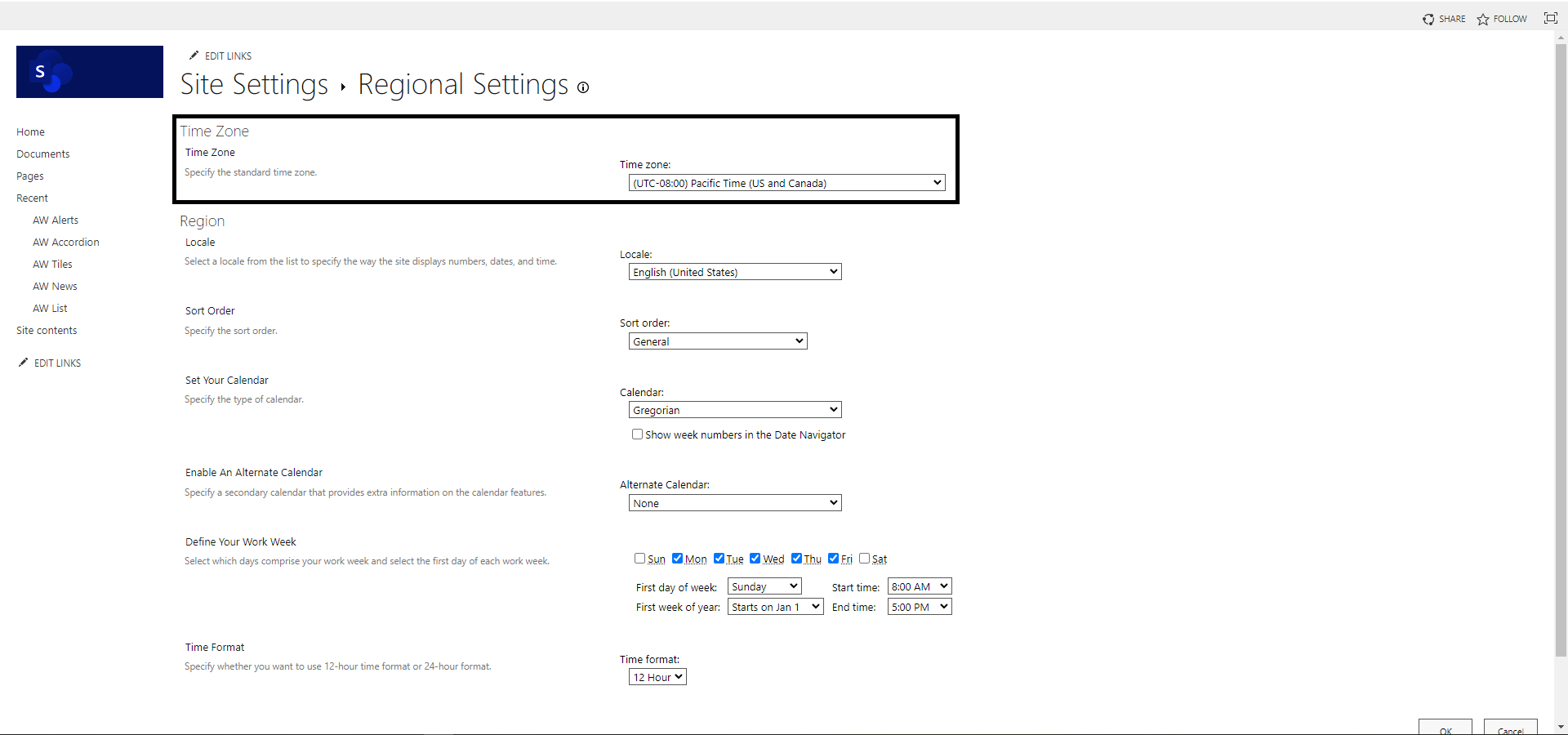 However, if you add a BindTuning Calendar Web Part to the page and connect into your SharePoint Calendar, you will see the event start date and time in your own time zone.
BindTuning Calendar adjusts automatically to users' system's time zones. For example, if you are based in London but your HQ is in the US, your site time zone may have been set to "Pacific Time (US and Canada)" . In this case, even if the US Team schedules a department meeting at 10am, adding it to the SharePoint Calendar, the event will still appear to you and everyone else on your time zone, on the page that is using the BindTuning Calendar web part, as starting at 6 pm - the correct time for your time zone.
The only thing to keep in mind in this case is that, when you are creating events in the SharePoint Calendar, you are creating them in your SharePoint Time zone, not yours.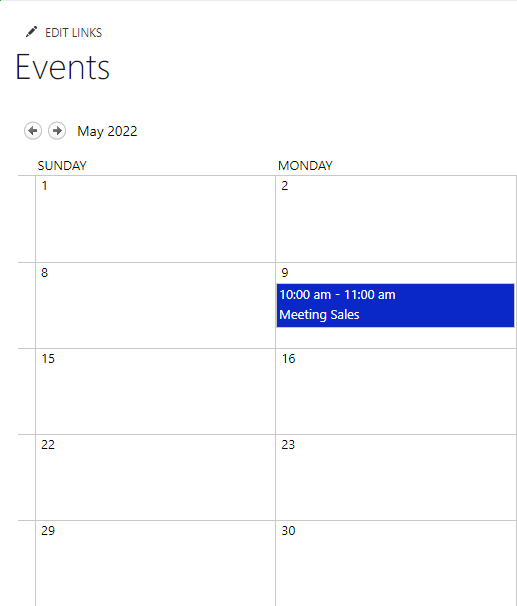 Tip! You can check your system time zone by going Settings -> Time and Language and see what time zone your system is defined.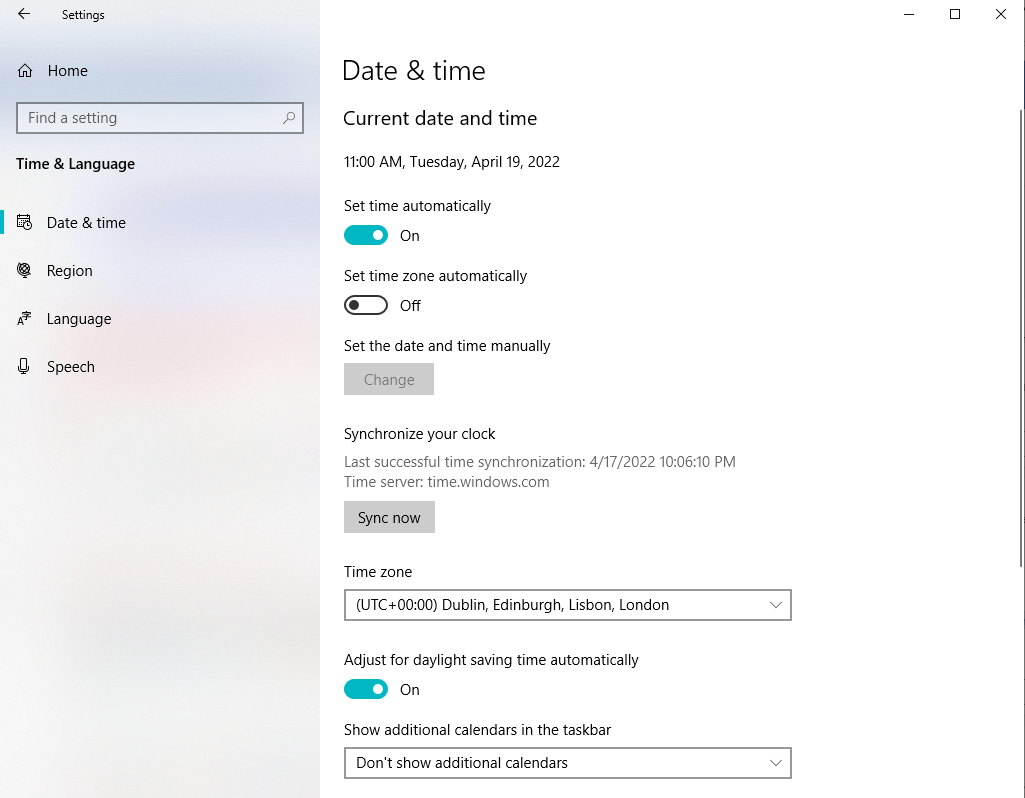 Using BindTuning Calendar web part, you don't need to worry about calculating time differences between your headquarters and users own locations, The web part itself will adjust automatically to end users location and let them know when the event is close to starting.