The good thing about closing a web part is that will be no longer visible, but it will be placed in a Folder named Closed Parts and you can add it again to the page where it was before.
Before deleting a web part on a page, it is important to give it a name different from the default one, since you may maintain some Web Parts in the page. This can be defined in Web Part Properties, it appears when you click on the cog wheel, in the BindTuning Web Part menu, on Chrome Appearance section. When you finish it, please click on Save button. Then it is necessary to allow the web part closing: to do that, it is necessary to be in edition mode and edit the web part properties.Click on Edit to activate the edition mode and then open the web part menu by clicking on the web part chrome's right side.

Click on Edit Web Part to open the Web part properties menu: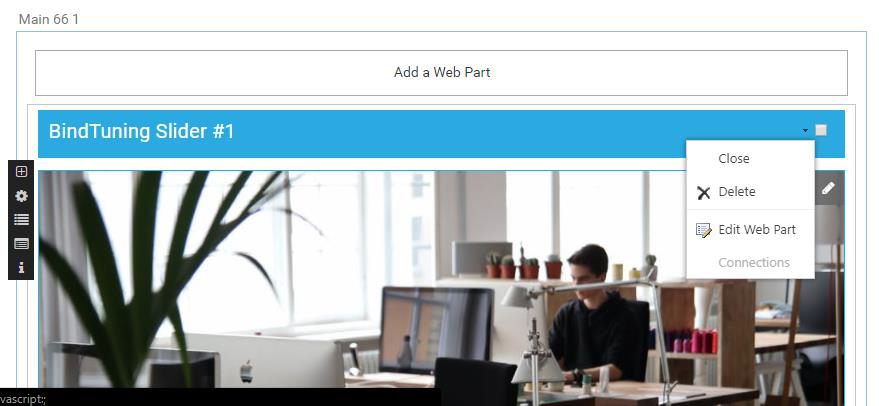 Once the menu is opened, go to the Advanced tab and click on Allow Close. Click Okay to save and you will see the page refreshing.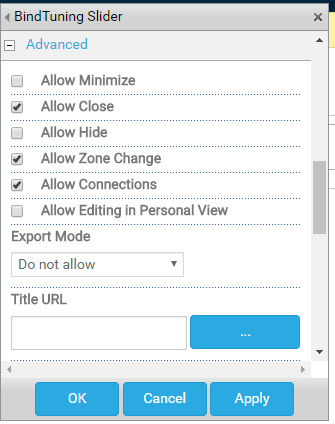 If you click again on the web part chrome's right side to see the little menu, you will notice that there is on more option available: "Close".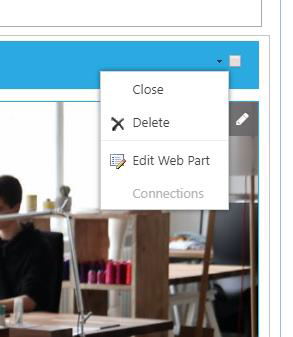 Now, there are two different ways to close an web part. You can click "Close" on the menu above and verify that, after the page refreshes, the web part will be stored in a folder named Closed Parts.


If you haven't the page in edition mode but it is checked out, please add ?contents=1 in the end of the page URL and press Enter to navigate to the new URL. See the example below:


Select the web part that you want to close (on the respective checkbox) and click on Close.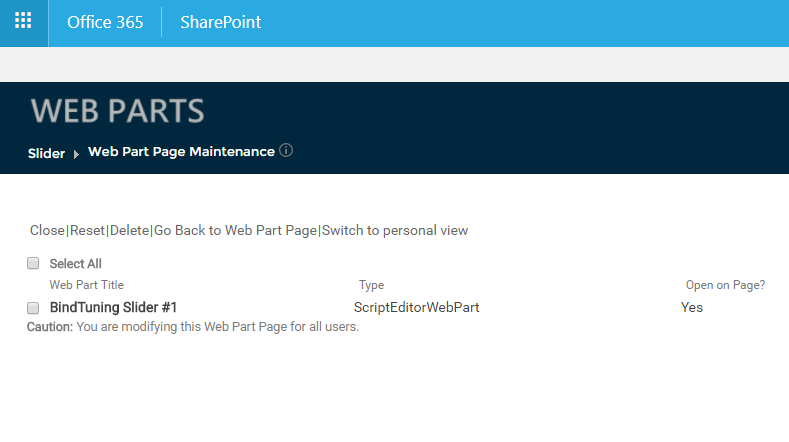 The web part is now closed. The list will be updated and that specific web part will still appear there, but in the Open on Page? Column you'll see a No.
You can select more than one web part, if you have the intention to close more than one. If you go back to the page where the web part was, you'll see that it is no longer visible there, but if you activate the edition mode, you can see that it will be available in the Closed Parts folder, when you try to add a web part to the page.