By default, the suite bar is visible to all users accessing your SharePoint page. However, in certain scenarios, it may be useful to remove the Suite bar based on the user permissions and/or associated groups.
By utilizing BindTuning themes, you'll be granted the ability to enable and disable this same feature at will.
Modern SharePoint
To show and/or hide the Suite Bar on your Modern SharePoint Site, follow the steps below:
Access your required site collection;
On the ribbon, select the button BindTuning Settings;
Under General, scroll to the bottom of the panel until you find the Hide Ribbon option;
Navigate to the option Hide Ribbon People.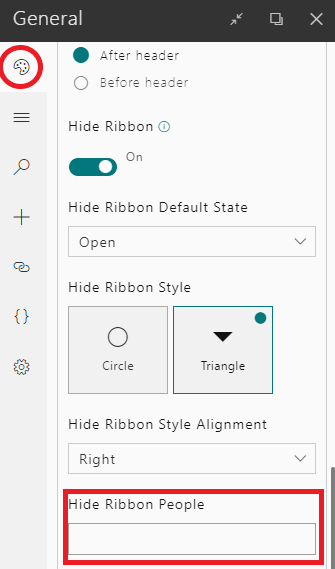 In this particular setting, you'll be able to input both individual users, as well as correlative SharePoint Groups, to whom you want the Suite Bar not to appear.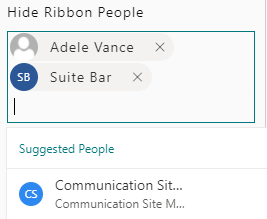 Classic SharePoint
Whereas the Modern experience is constituted solely by the Suite Bar, Classic SharePoint sites have access to the Ribbon Bar, which provides the ability to Share, Follow and Edit your classic pages. The following steps will provide a detailed explanation on how to remove both the Suite and Ribbon bars, on the classic experience.

Info: SharePoint Designer is required in order to accomplish the steps described in this article. If you need to download it please follow this link.
Hiding the Suite Bar
Open your site with SharePoint Designer;
Edit the masterpage:

Sandbox solution: go to All files > _catalogs > masterpages > THEMENAME
Farm solution: go to All files > _catalogs > masterpages

Check out and edit in advanced mode the master page you are using;
Look for the comment
<!--SuiteBar start-->
Right before it paste the line bellow
<Sharepoint:SPSecurityTrimmedControl runat="server" Permissions="ManageWeb">
Look for the comment
<!--SuiteBar end-->
Just below it, paste the following code
</SharePoint:SPSecurityTrimmedControl>
In this particular scenario, we have made the ribbon bar visible to users whose permissions fell under the ManageWeb membership. However, this trim control can be applied to other levels. The full list of permission values can be found here.
Hiding the ribbon bar
The SPSecurityTrimmedControl applied above, removed the suite bar but could not be used to remove the ribbon bar because SharePoint uses this element to calculate the scroll on the page.
The ribbon bar has to be hidden using a small script.
Open your site with SharePoint Designer;
Edit the masterpage;

Sandbox solution: go to All files > _catalogs > masterpages > THEMENAME
Farm solution: go to All files > _catalogs > masterpages

Check out and edit in advanced mode the master page you are using;
Look for the comment
<!--Ribbon end-->
Right below it, paste the following script:

For Office 365, SharePoint 2019, and SharePoint 2016

                <script type="text/javascript">
                  var suitebar = $("#suiteBarDelta");
                  if(suitebar.length<1)
                     $("#s4-ribbonrow").css('display','none');
                </script>
                

For SharePoint 2013

                    <script type="text/javascript">
                      var suitebar = $("#suiteBar");
                      if(suitebar.length<1)
                         $("#s4-ribbonrow").css('display','none');
                    </script>