Q: What is a Multi-Factor Authenticator?
Multi-Factor authentication (MFA) is a security technology that requires multiple authentication methods from independent categories of credentials to verify the user identity when logging in. The goal of BindTuning MFA is to protect your account from unauthorized person.
Q: How does BindTuning MFA works?
After entering your credentials to log in at app.bindtuning.com, we will send a 6-digit code to your registered email, which you must enter on the 2nd step of your login process within 5 minutes.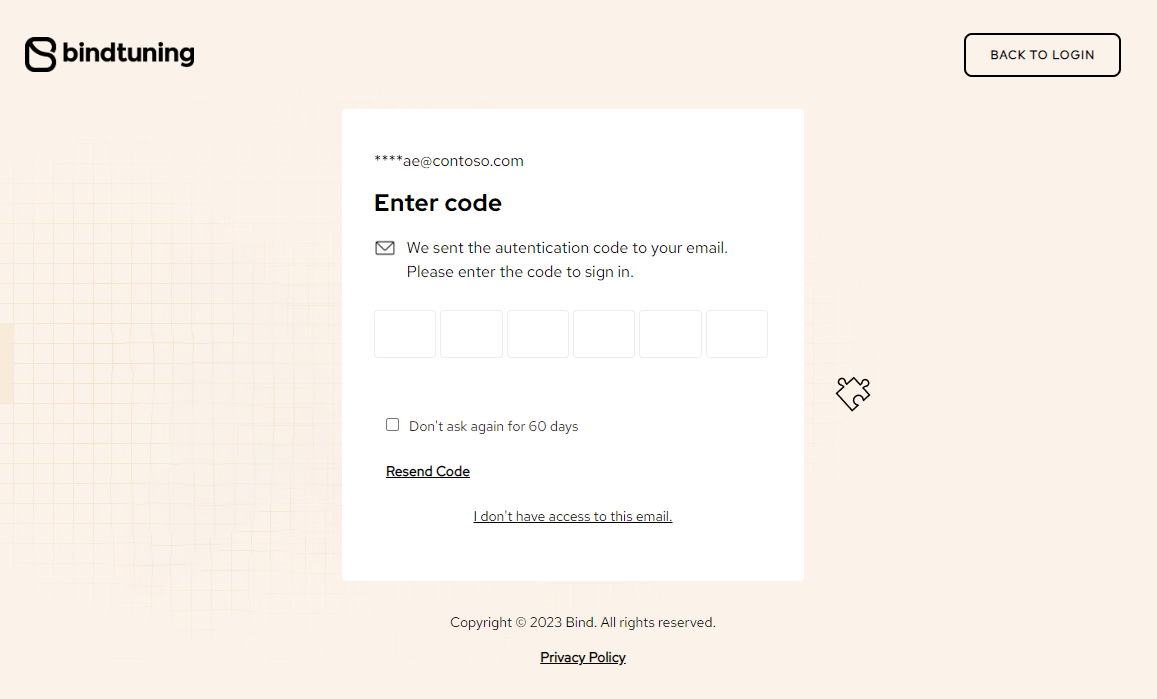 Optionally, you can choose not to use BindTuning MFA for the next 60 days - this process will add a cookie to your browser. Please keep in mind that if you select this option and use another browser or open anonymous navigator to log in, MFA will be requested.
Q: What if I do not have access to the email used to register on BindTuning app?
If this is your case, there are a couple of options available to you:
Contact Support:

Reach out to the

BindTuning support team

for assistance. They will help you regain access to your account and update your registered email address. You will need to provide them with the necessary information.
If you accepted an invitation to be a

Teammate:

log in using the credentials of the teammate that invited you. The owner of that account will receive a 6-digit code on their registered email, and they must share that code with you, within 5 minutes. Once you're authenticated, switch to your account.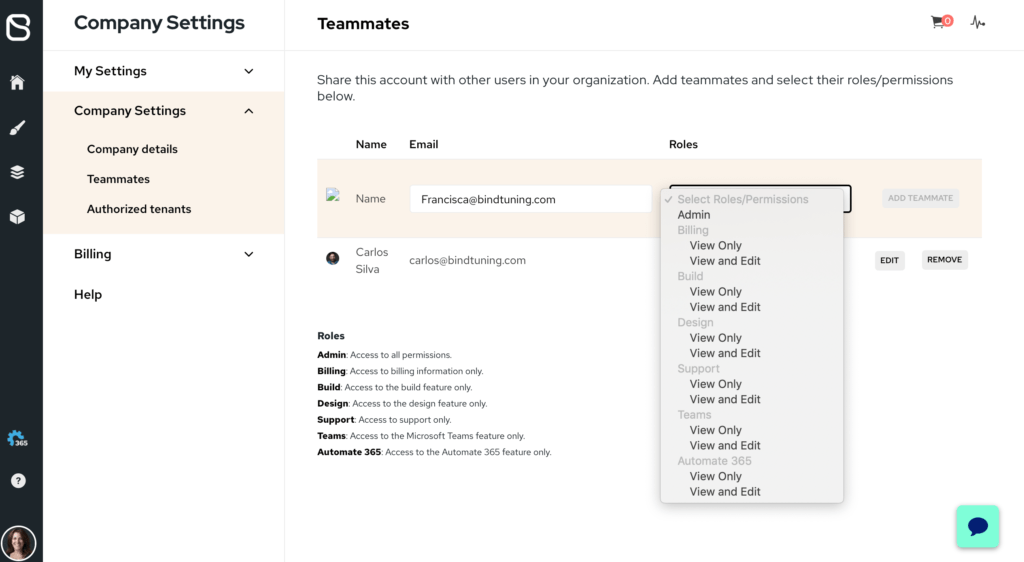 Q: Is it possible to disable BindTuning MFA?
No, to ensure the best security of your account, it is not possible to disable BindTuning MFA.
Thank you for using BindTuning - we are confident that this new feature will provide you with an extra layer of security and peace of mind.