BindTuning themes also support custom fonts. To upload your own fonts to the Builder tool, please follow these steps:
On the builder tool, click on your gravatar and then My Fonts;

Click on Upload fonts or drag to upload your custom fonts. Now that the fonts are available in your own assets, you can apply it to the theme's different zones;

These are the formats required by the builder tool, depending on the browser in use:

.EOT
.TTF
.WOFF
.WOFF2
.SVG

Switch to the Customize window and click on Text/Links;
Click on the pencil icon to edit either the Base Text or Headings;  
Click on All Fonts to open the drop-down option and then click on My Fonts 

Click to apply the custom font to your custom theme.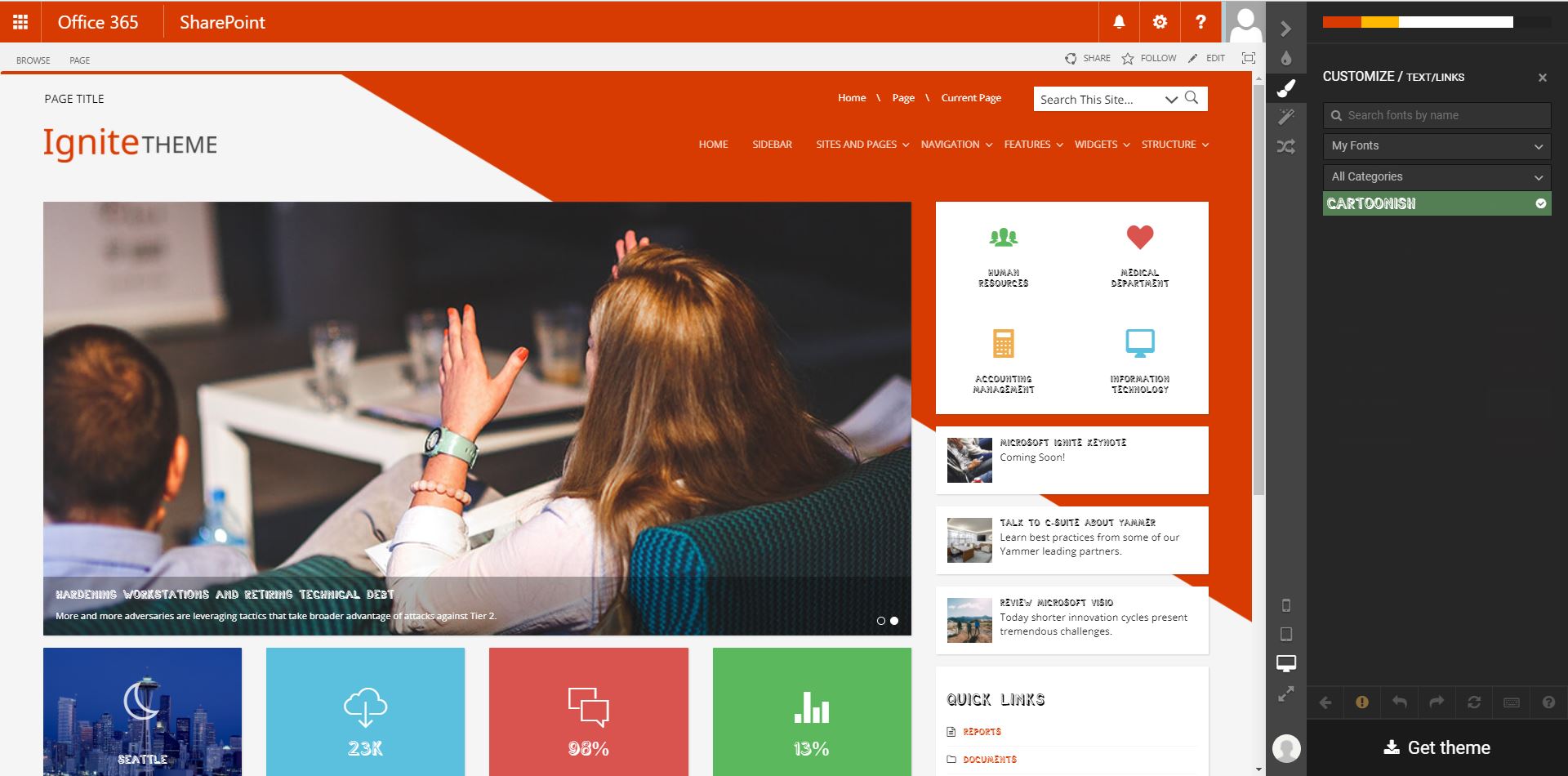 To upload a .ZIP file format, you will need to use the following folder structure:  
YourFont.ZIP
YourFont.EOT
YourFont.TTF
YourFont.WOFF
YourFont.WOFF2
YourFont.SVG
If your fonts files are in a different format, you can always convert them using an online converter. Like these: